On June 16, 2017, UACT delivered a letter to the Chairman and Ranking Member o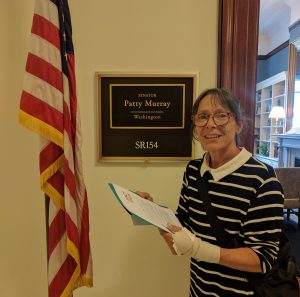 f the US Senate Health, Education, Labor, and Pensions (HELP) Committee regarding the soon-to-be introduced comprehensive health care bill.  In the letter to Senators Lamar Alexander and Patty Murray, UACT urged the HELP committee to hold public hearings on how the GOP-led health care reform bill will affect cancer patients.
As highlighted by Sen. Murray in a HELP Committee hearing on prescription drug prices held on Tuesday June 13, 2017, the bill (which is currently being negotiated in secret) at this point is slated to be introduced and voted on without a single hearing scheduled.  The Affordable Care Act, by contrast, was discussed by the HELP Committee in over 50 hearings before going to a vote.
UACT in particular urged the HELP Committee to consider the impact of the bill on cancer patients with regard to persons with pre-existing conditions, potential gaps in insurance and treatments, and to ensure it includes sufficient mechanisms to curb excessive pricing for drugs and make treatments available to those who need them.
UACT called on the Senators to create more robust authority to grant compulsory licenses on drug patents and to end non-patent exclusivities such as the Orphan Drug exclusivity, when prices are excessive, so that when prices are unreasonable, the monopoly at is risk, rather than patients.
UACT also urges the Congress to consider broader long term reforms that involve the delinking of R&D costs (and incentives to invest) from drug prices. This can start with studies of the feasibility of ending legal monopolies on drugs
Attached is the full text of the letter.